Hi guyssss, hope you are all well and safe and being positive! So recently, I have collaborated with Pura Vida Bracelets, where they sent me a beautiful White Braided Bracelet and a stunning Celestial Ring Stack!
I discovered PuraVida Bracelets on Instagram and fell in love with their designs, jewellery, and brand name "Pura Vida," which means "pure life" in Spanish. Specialising in bracelets, I decided to ask for a White Braided Bracelet which has so many cool details, such as:
100% waterproof
wax-coated
gold-coated copper "P" charm
adjustable from 2-5 inches in diameter
This bracelet costs £9 and I love the simple design and elegance of this product!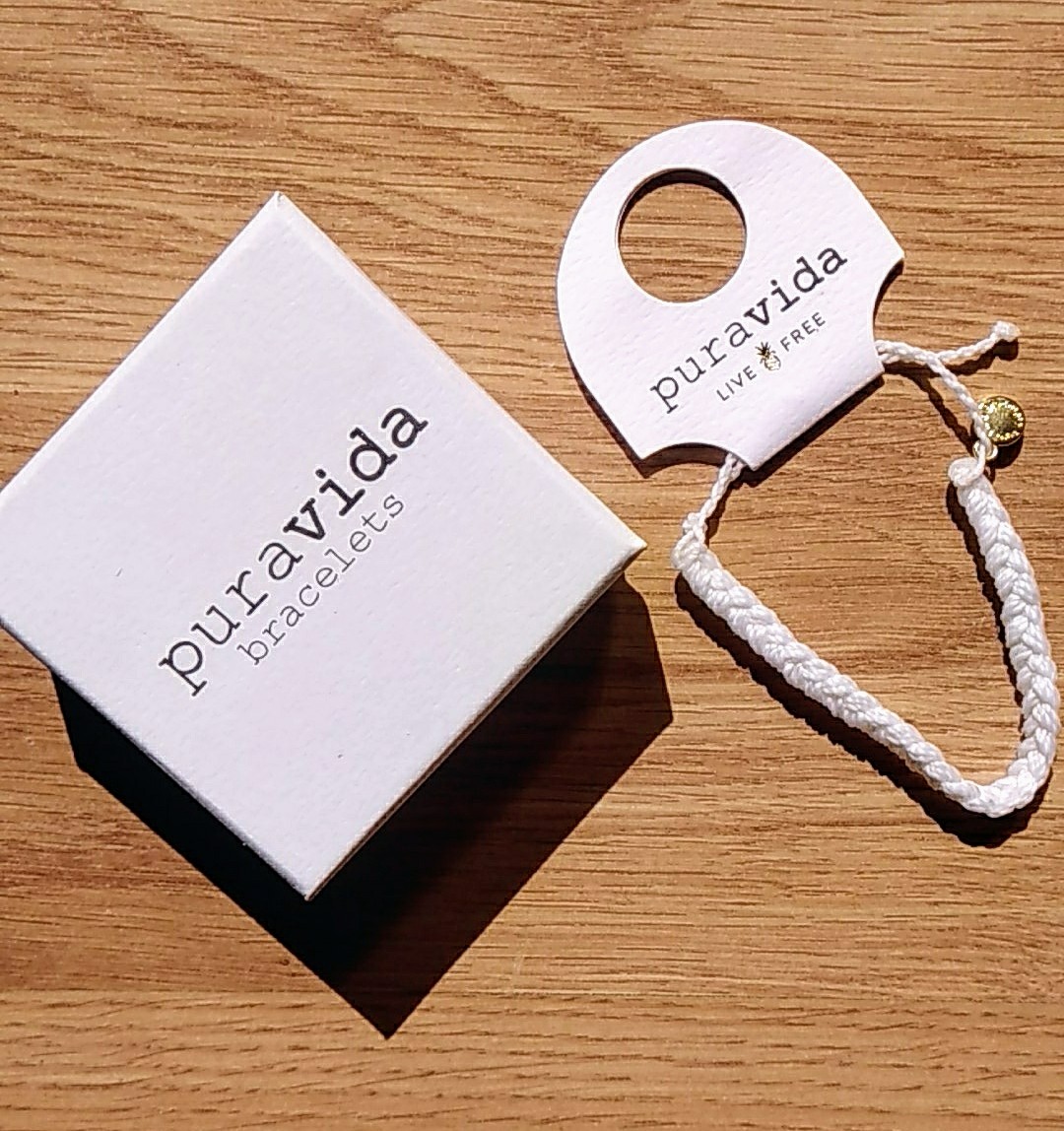 Secondly, I asked for a Celestial Ring Stack because I am very fascinated by astrology and stars, and this Limited-Edition trio features a crescent moon shape and sparkling rhinestone accent! Just like the bracelet, I love the style and design of this product, making it one of my absolute favourite items of jewellery!
Details:
Size 5,6,7,8,9
Brass Bass with Rhodium Plating
Cubic Zirconia Stones
Price: £24
Because there is a variety of sizes, you can get your normal ring size or you can get them a bit smaller so you wear them at the top of your fingers, which look quite stylish and trendy! If you don't know your ring size (just like I didn't!), Pura Vida provides a size chart with accurate measurements to help you find your size 🙂 Very helpful!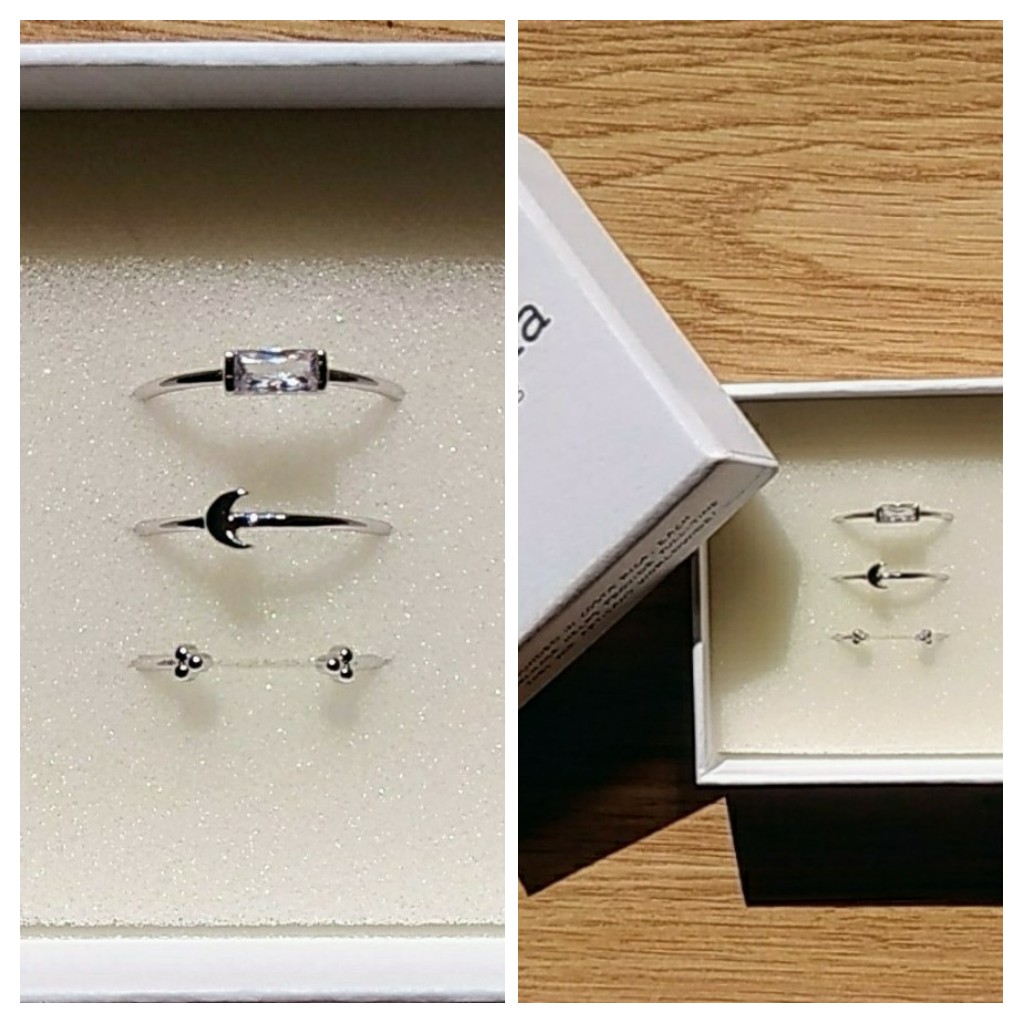 About Pura Vida
Founded in Costa Rica, Pura Vida encourages simple living and enjoying life's little pleasures! The story of the brand is very inspiring, beginning with two friends travelling down to Costa Rica, and wanting to help two artists who were struggling to survive on their artisan wages. The artists produced colourful string bracelets capturing the simple beauty of Costa Rica. Pura Vida was given a chance to expand its artisan community to include a family of more than 800 artisans in Costa Rica, El Salvador, India and more, who can count on a steady income and positive work environment thanks to the incredible support of Pura Vida fans.
Even greater, Pura Vida created a Charity Collection where over the last few years, they've partnered with more than 175 charities around the world to donate nearly $2.2 million to causes you care about.
---
I decided to write this Blog Post as "Spring Fashion for Teens" because honestly jewellery and accessories can really change up your look! I didn't even realise this until recently but now I don't leave the house without a simple bracelet, a couple of rings or a necklace. These accessories are really the final touch to a "look" or an outfit; they give a little glam, sparkle, colour and just a stylish glow! Being Spring, this is the season to light up, start taking your skirts out, put your winter jackets away and just show the new you, and jewellery can help you achieve that!
I want to thank Pura Vida for collaborating with me and sending me these gorgeous items, which I probably won't ever take off ! 🙂 I am honestly moved by your story and the start-up of your brand, it is truly inspiring! I absolutely love your designs, vibrancy, textures and the whole message of freedom and love.
Everyone who is reading this, go check them out! Follow them on their Instagram "puravidabracelets" and tag them, follow me on my Instagram "khushikkaur" and go like and comment on posts xx
Thank you once again for this opportunity and I hope everyone stays positive and healthy and continue the AMAZING job you've all been doing!
Love Khushi xx