Spring is soon upon us and I thought I'll put together a few mood boards of outfit inspirations for the next season. I wouldn't say Spring is my favourite time of the year, but it is certainly beautiful. You see leaves turn from brown to green, flowers bloom pink, and coldness slowly shifts to warmth.
The weather in spring is still cold, but it does start to get warmer. You can probably put your winter jacket away and bring out some of those denim jackets and bomber jackets. I'd recommend wearing tights with your dresses and skirts just to be on the safe side (you can always take them off).
When I think of spring, I think of soft light colours: baby blue, dusty pink, pale yellow etc. Spring is the time to start introducing some colour back into your looks and wardrobe, as the palette is quite subtle. Everyone has different styles they feel comfortable in, so I've created a few different looks for everyone's preference!
#Sophisticated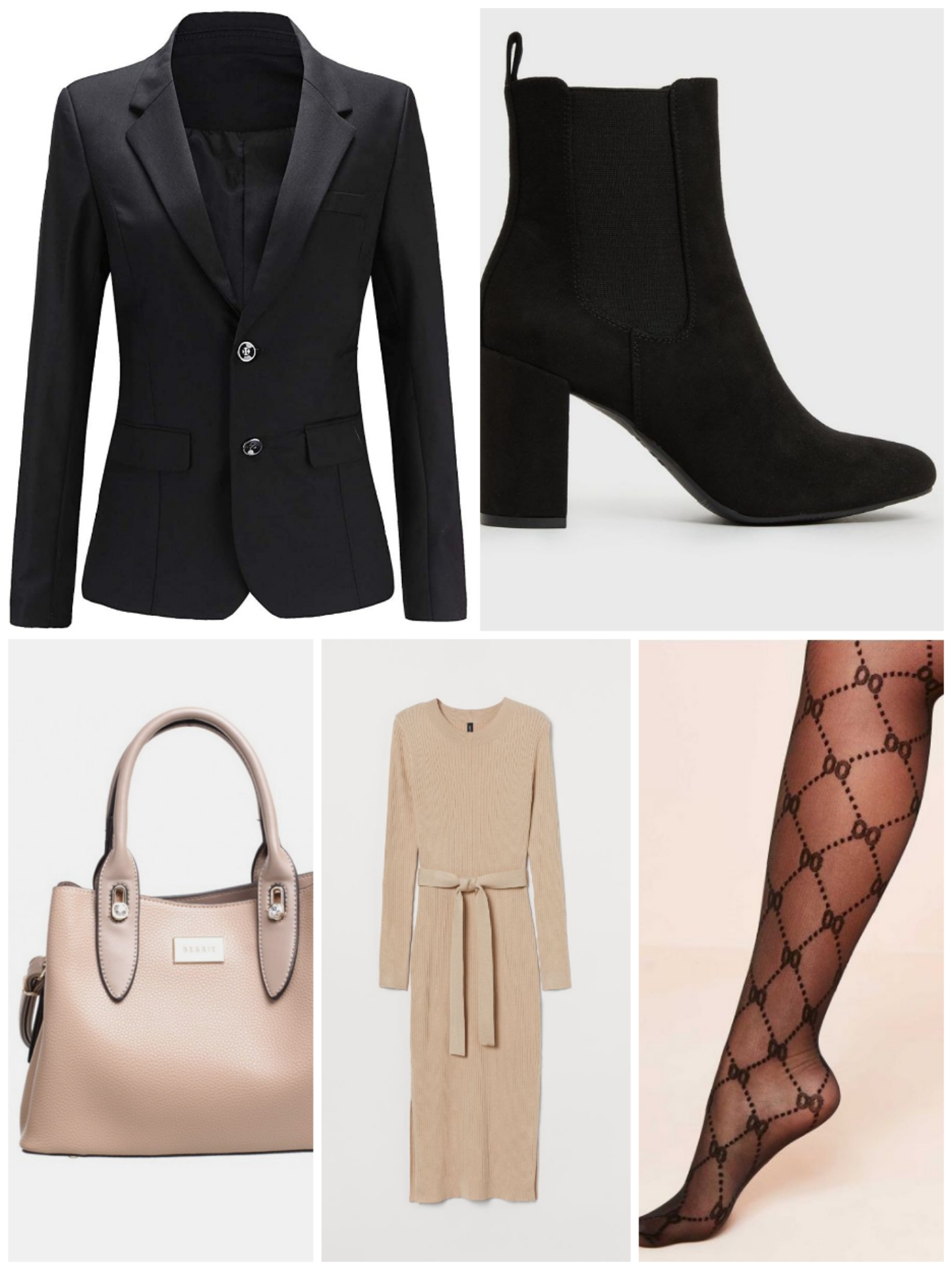 For the first look, I've paired a beige belted midi dress, with some black ankle boots, a black blazer jacket, patterned tights and a beige handbag. I think this is so stylish and it's definitely something I'd wear in the city. This could be a work outfit if you're going to the office, or a lunch out with your friends! I'd recommend a full sleeve dress as it won't be hot enough to wear sleeveless, and the jacket is light so it's a good combo.
#comfyvibes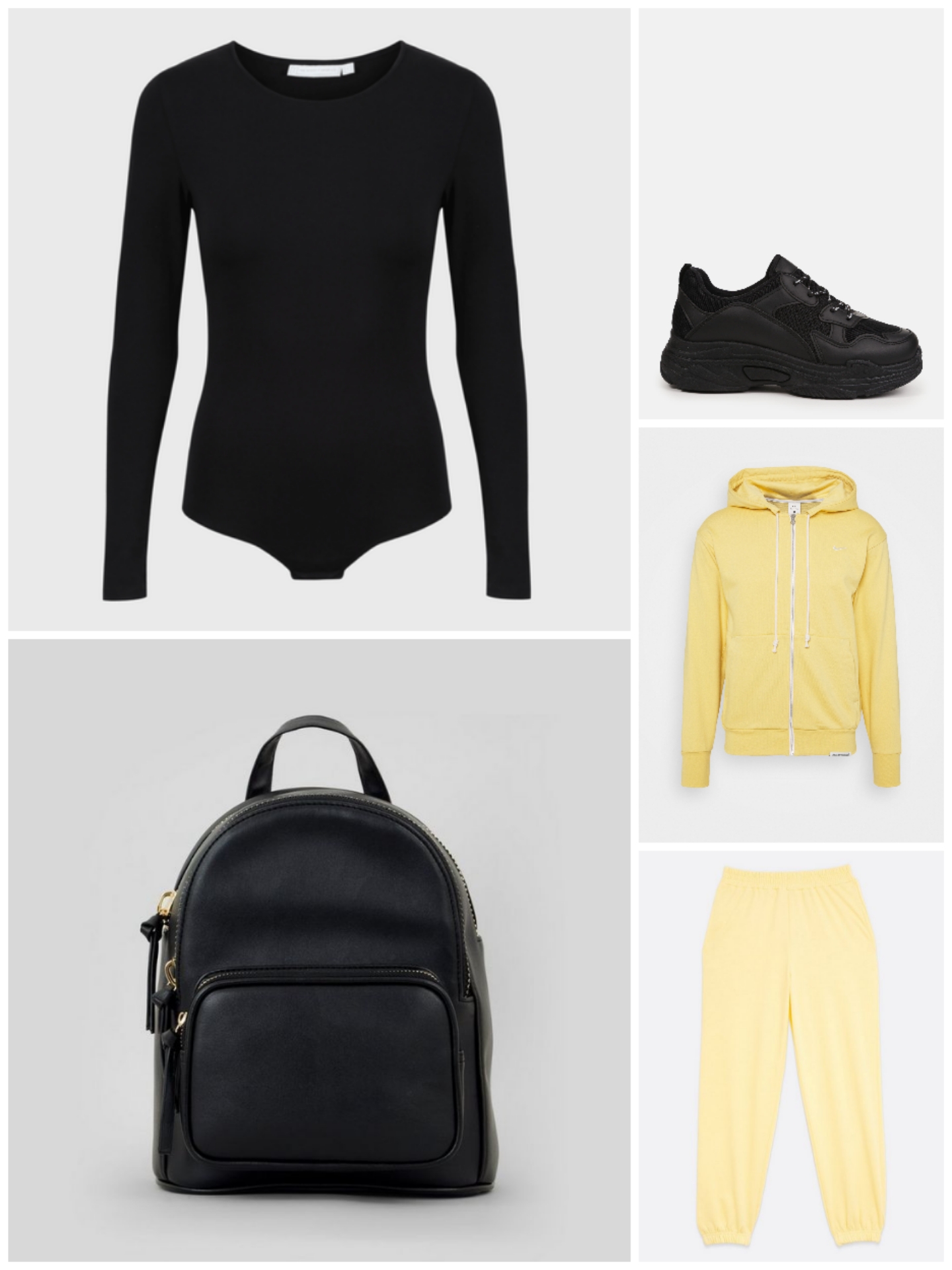 If you're more into your loungewear, then this is for you! Grab some yellow joggers, a black bodysuit, a yellow hoodie (coordinate your clothes) and some chunky black trainers. I chose a subtle yellow colour to give some more brightness and vibrancy to your look. I feel yellow connotes happiness and warmth, which is definitely appropriate for spring! For accessories, grab a black mini backpack to complete this casual look!
#eveningglam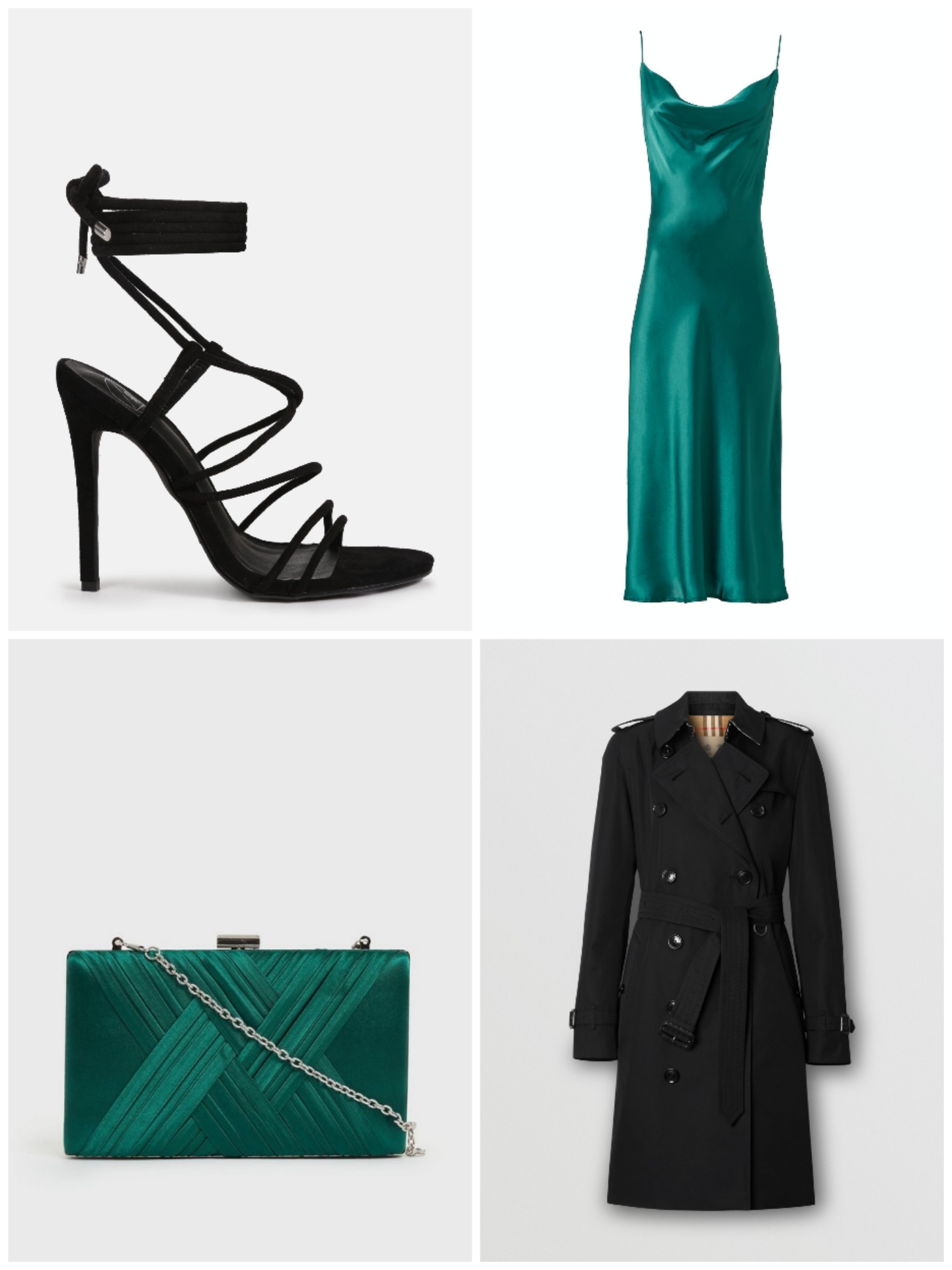 I am so obsessed with this look! If you like to go out for dinners and perhaps are into fancier things, then this is definitely for you! Dress up with a green satin slip dress, black trench coat, lace-up heels and a clutch bag. This looks screams to me glamour and is perfect for a cocktail event or even a date?? Green is seen as a colour that symbolises growth and is associated with nature, again, perfect for spring and the new year!
#softgirlmixedwithgrunge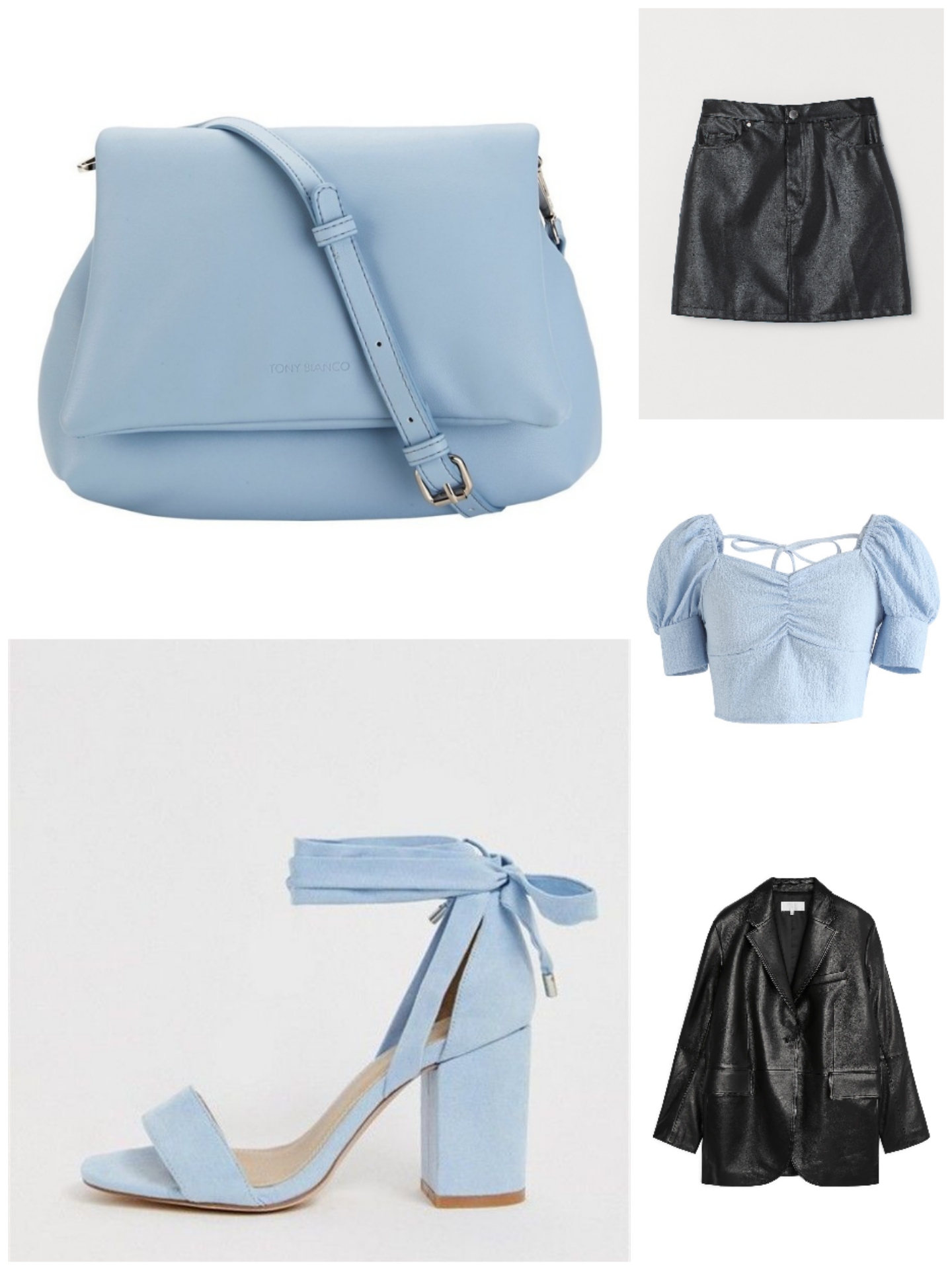 This look is a mix of a soft girl aesthetic with a grunge aesthetic. I love it! Here you're incorporating a baby blue soft vibe with some bolder black statement pieces. A black leather mini skirt, baby blue cropped blouse, oversized leather jacket and a pair of block heels. The two colours balance each other out very nicely and would look great with silver jewellery and accessories!
#pinterestvibes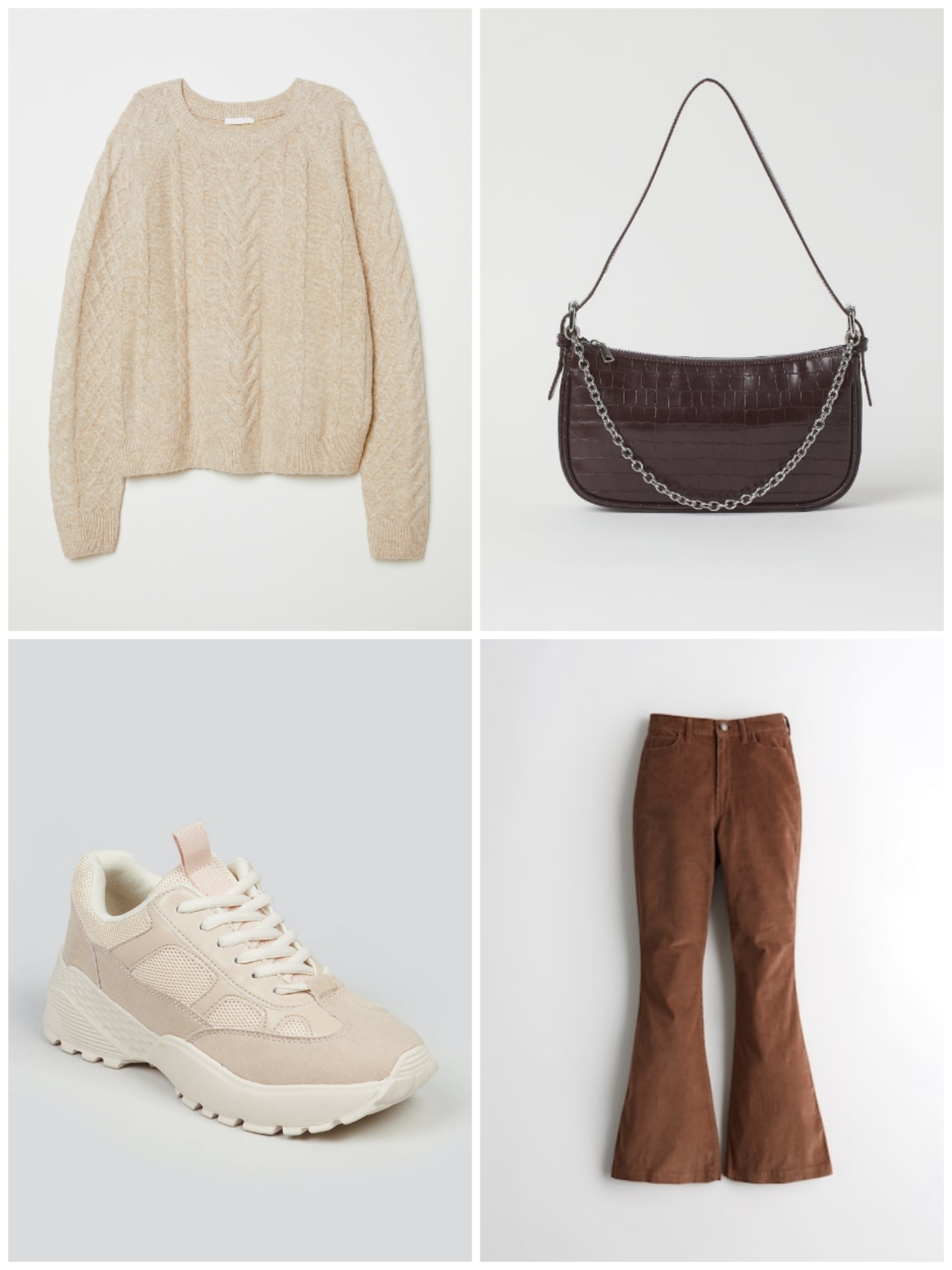 This is definitely the type of stuff you see on Pinterest. I think nude colours work great for spring as they are versatile and generally very nice colours. Grab some brown flares, a cream knitted jumper, chunky trainers and a brown shoulder bag. This is super casual comfy and flattering at the same time, perfect for a coffee date or a little stroll through the shops. I love how this outfit is made up of different shades of brown and they all compliment each other nicely.
Hope you enjoyed these cute spring fits for next year and comment below your favourite one!! x