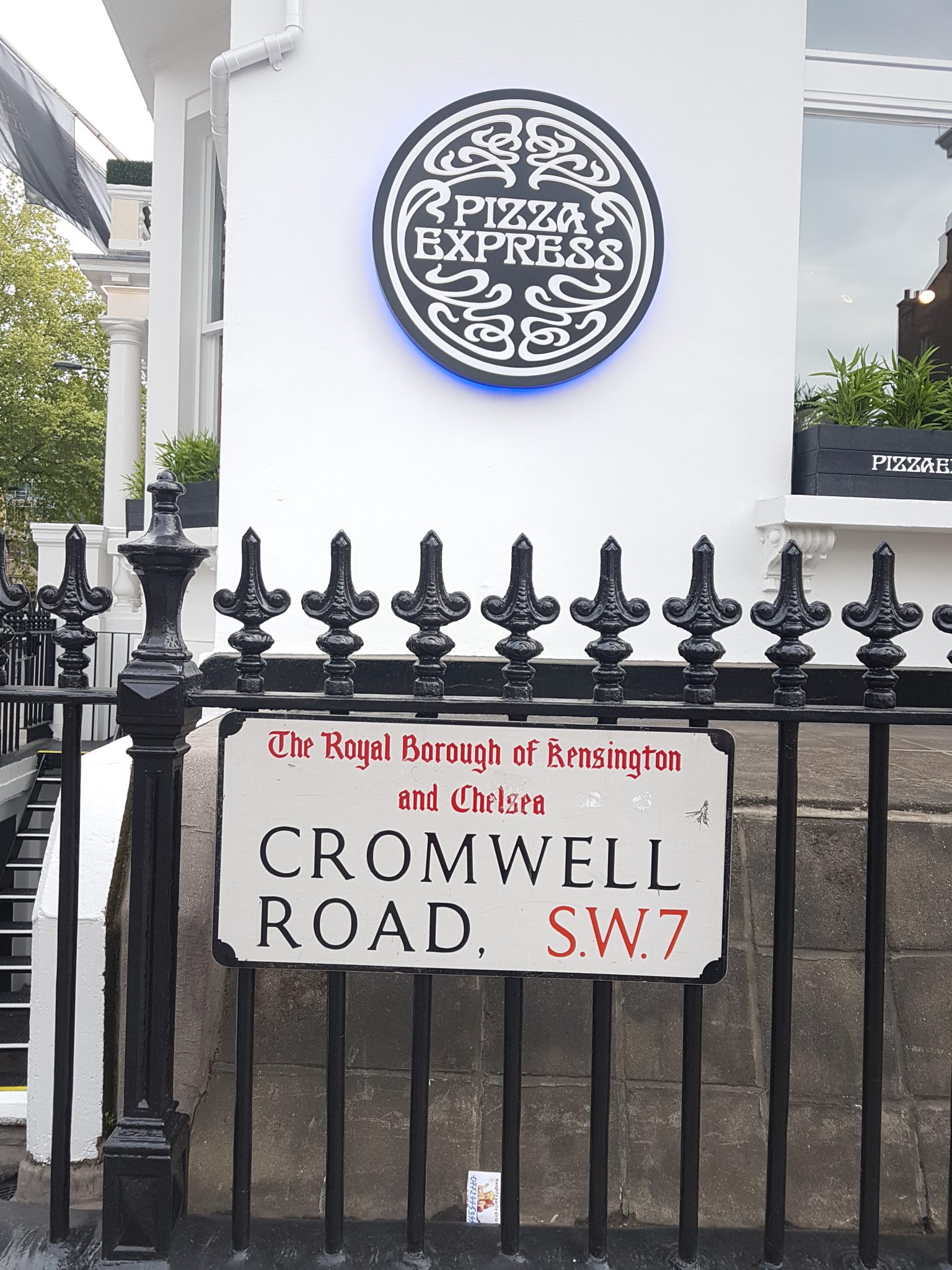 Earlier on this month, me and mum were invited to a Pizza Making Party at Pizza Express and it was AMAZING! I was able to try new food, (I tried olives, but never again….) learnt how to toss the dough like a pro and to watch how professionals make the best Italian Pizzas.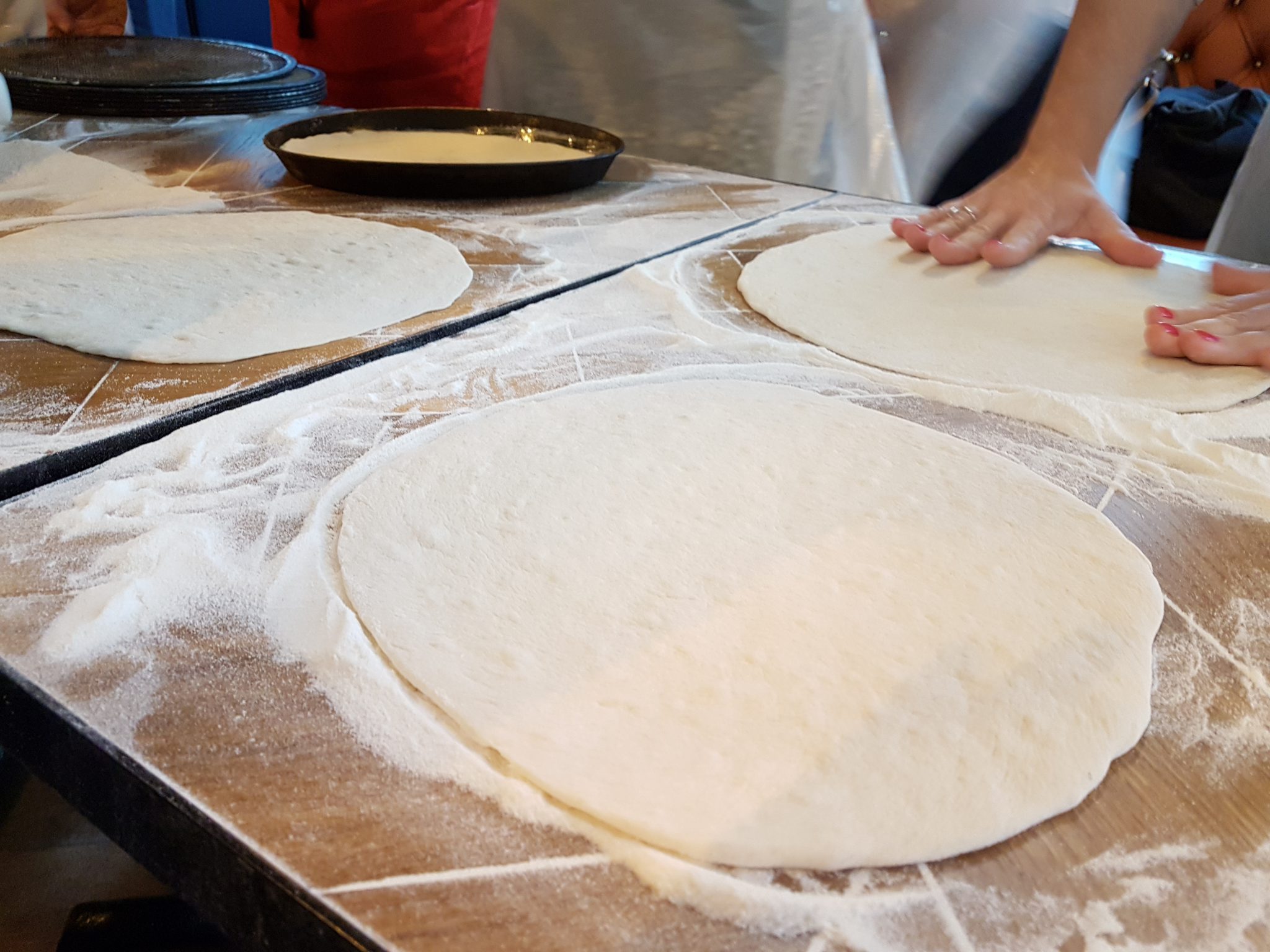 We first had a drink (Coke for me) and relaxed before we started cooking, it is a Party after all! We then washed our hands, put on an apron and wore this funky hat which gave me the giggles 🙂 The teacher demonstrated how to roll out the dough, toss out and my mum kept on getting all the positive comments. We then had a go and I found my pizza very peculiar like me. After we practised, we officially started flattening out our dough and trying to make is thin as possible. Then we brushed our tray, popped the base on and chose all the various toppings we wanted on our pizza.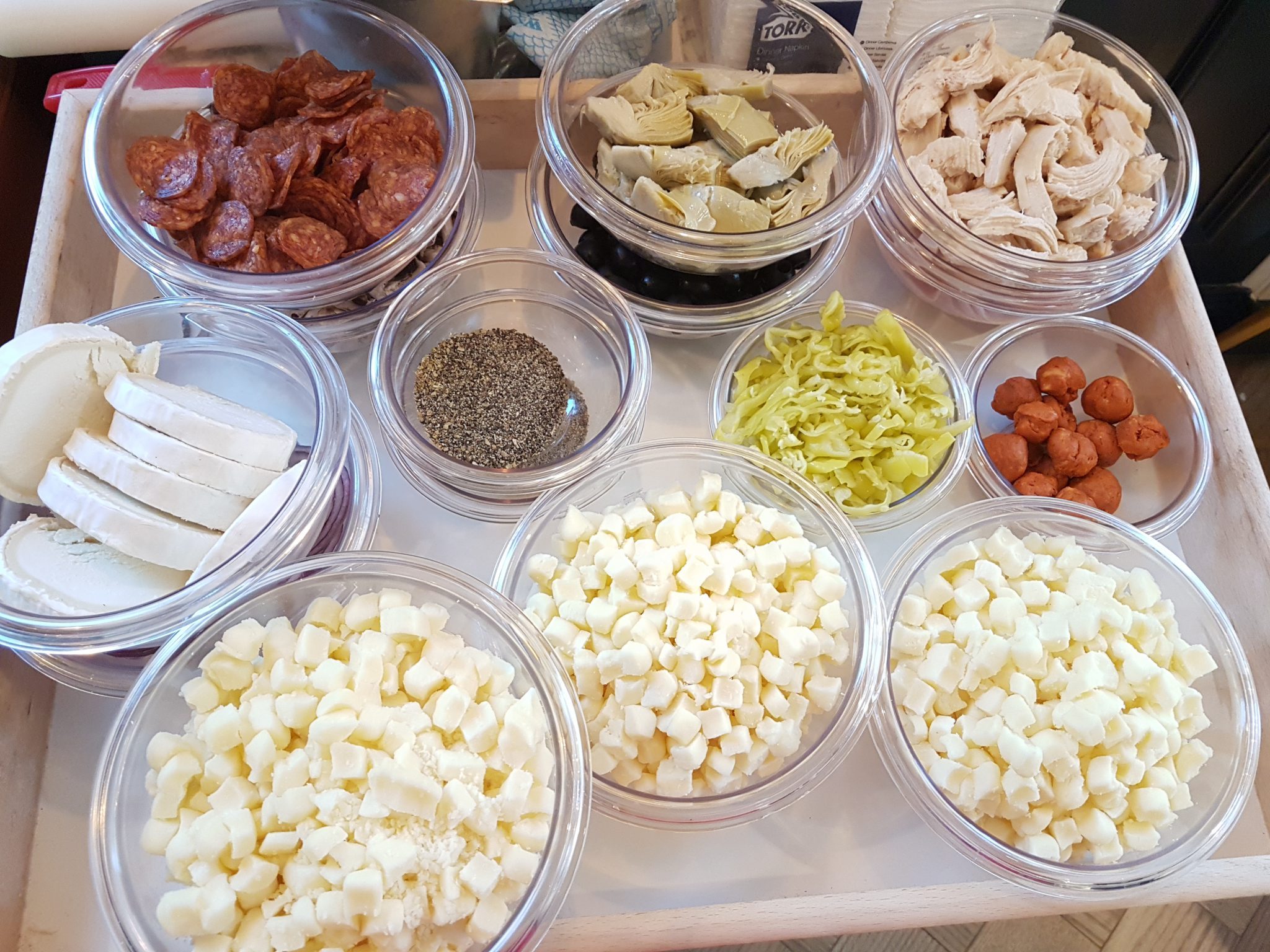 There was: chicken, ham, goats cheese, onions, artichoke, olives, pepperoni, mushrooms and much more. I decorated my pizza and put each type of ingredients as a circle shape to get some bonus points.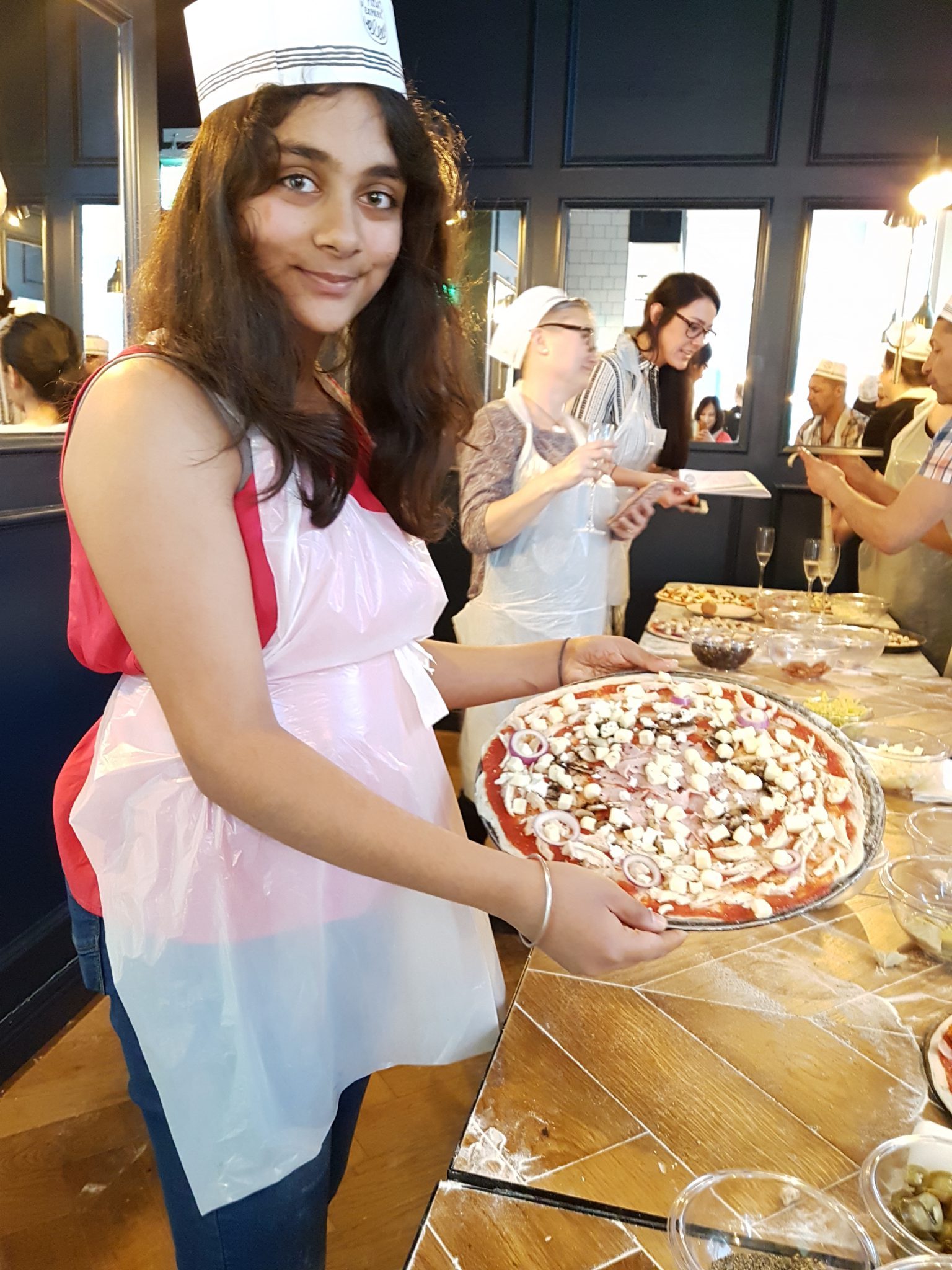 There was a competition who made the best Pizza, The Best Pizza Tosser and the Person who needed improvement. I was determined to win the Best Pizza Award. We baked the pizzas for about 10 – 15 minutes, while having some Dough balls with Pesto, Butter and a Chilli Dip. Once the Pizzas were done cooking, everyone had their own pizzas to enjoy with a nice drink.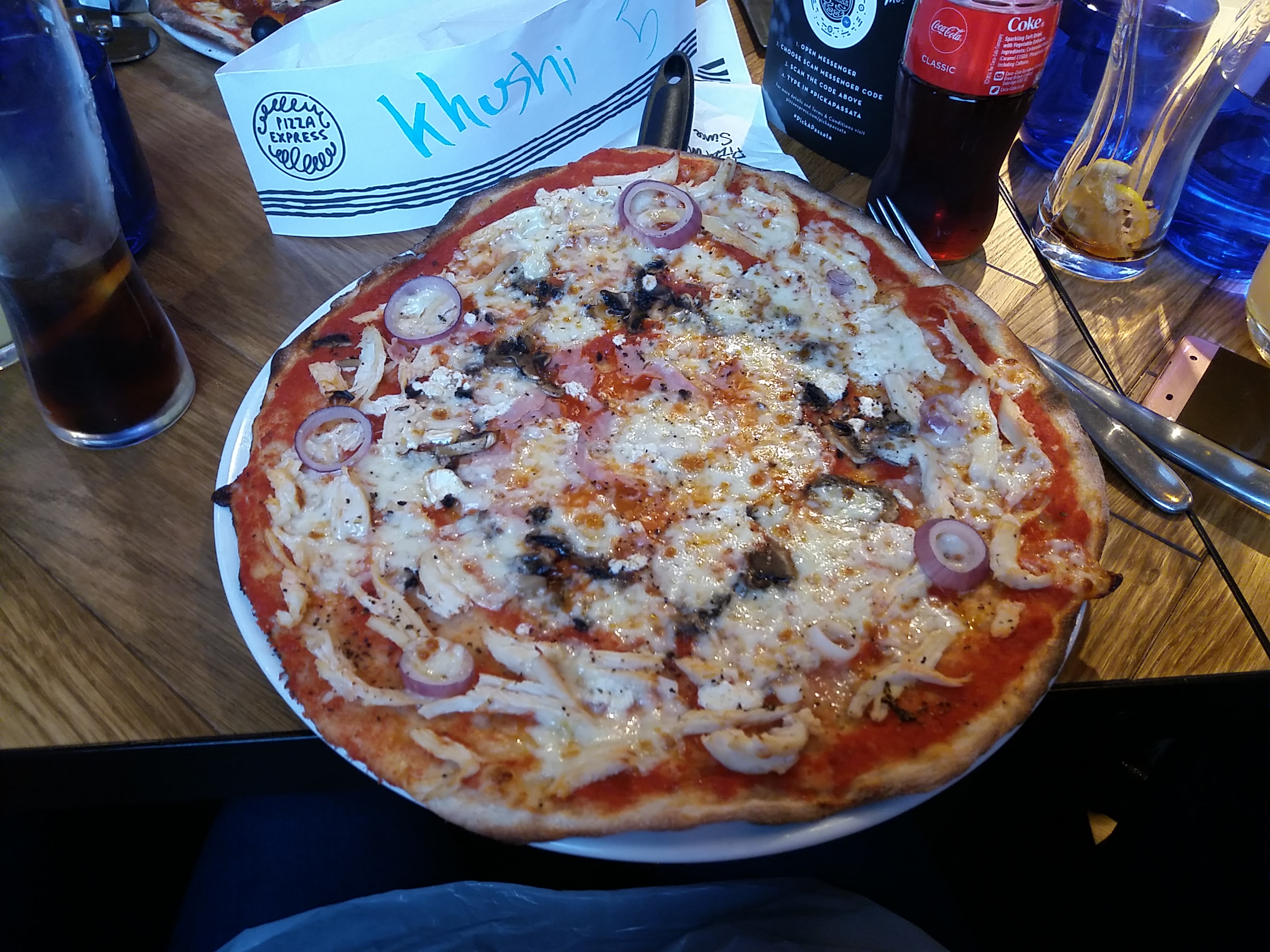 When the teacher came out with the certificates, I was so excited yet so nervous. We did a drum roll and I WON! I HAD WON THE BEST PIZZA AWARD! I was so happy and got to take a picture with the teacher and it was a real memory. It was such an exciting day and I would love to do it again. Make sure you try Pizza Express x