This inflatable kid-sized Roller Wheel has been designed with roly-poly fun in mind! It's the perfect size for youngsters to climb through or roll around in and suitable for use both indoors and out.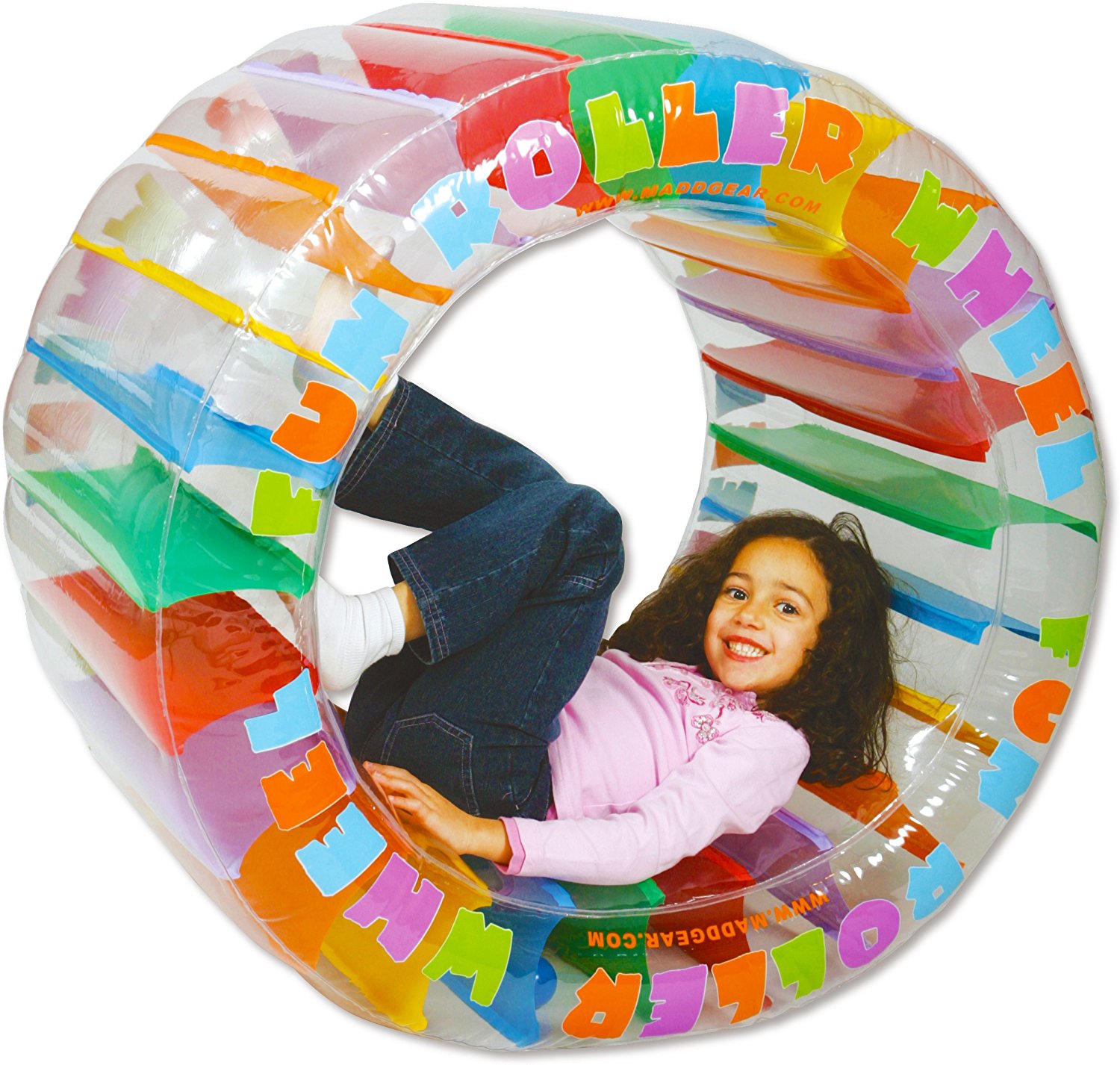 Complete with a collection of colourful balls inside that jiggle and bounce around as the wheel rotates, this interactive toy really captures kids' imaginations. What's more, because it's made from durable inflatable plastic, it's suitable for use both indoors and out – just be sure to use it on the grass if you're outside to avoid any potential punctures!
As well as being brilliant fun, the Roller Wheel also helps children sharpen skills like coordination, cooperative play, physical strength, visual and auditory stimulation and more. Plus, because it comes with pump that makes inflating it easy, you won't get out of puff before the playing begins!
Box Contains
1 x Roller Wheel
1 x pump
Website: Amazon