Hey guys! Hope you are all good and are somehow dealing with this intense heat! WOW, IT'S HOT. Anywayyyys, this post is all about my collaboration with FEMME LUXE (!! I know) and I am so excited to share this with you and tell you about this opportunity!
So, fashion and trends definitely change and develop over time and Femme Luxe keeps up to date with all these changes and gives you the types of looks you see on Pinterest, Instagram and much more! I am very into fashion and I love CLOTHES (with a passion!) and love to experiment and try out new styles. Right now, I am very into oversized graphic tees, with designs from movies, TV Shows, magazines etc.
Firstly I ordered what every teenage girl loves: Joggers, more specifically…
They are cute, cosy and light for this season, featuring a light weight design with a high waist design and cuffed leg. This item can easily be turned into either a casual outfit or a super cute outfit, or both! Crop tops, bodysuits, hoodies will match up with perfectly with the joggers, and so would a chic cross-body bag!
Grey – lovely colour!
High Waisted – flattering
Lightweight – perfect for Summer!
Cuffed Leg – trendy but casual
Joggers – everyone's favourite
Available 6 – 14
£12.99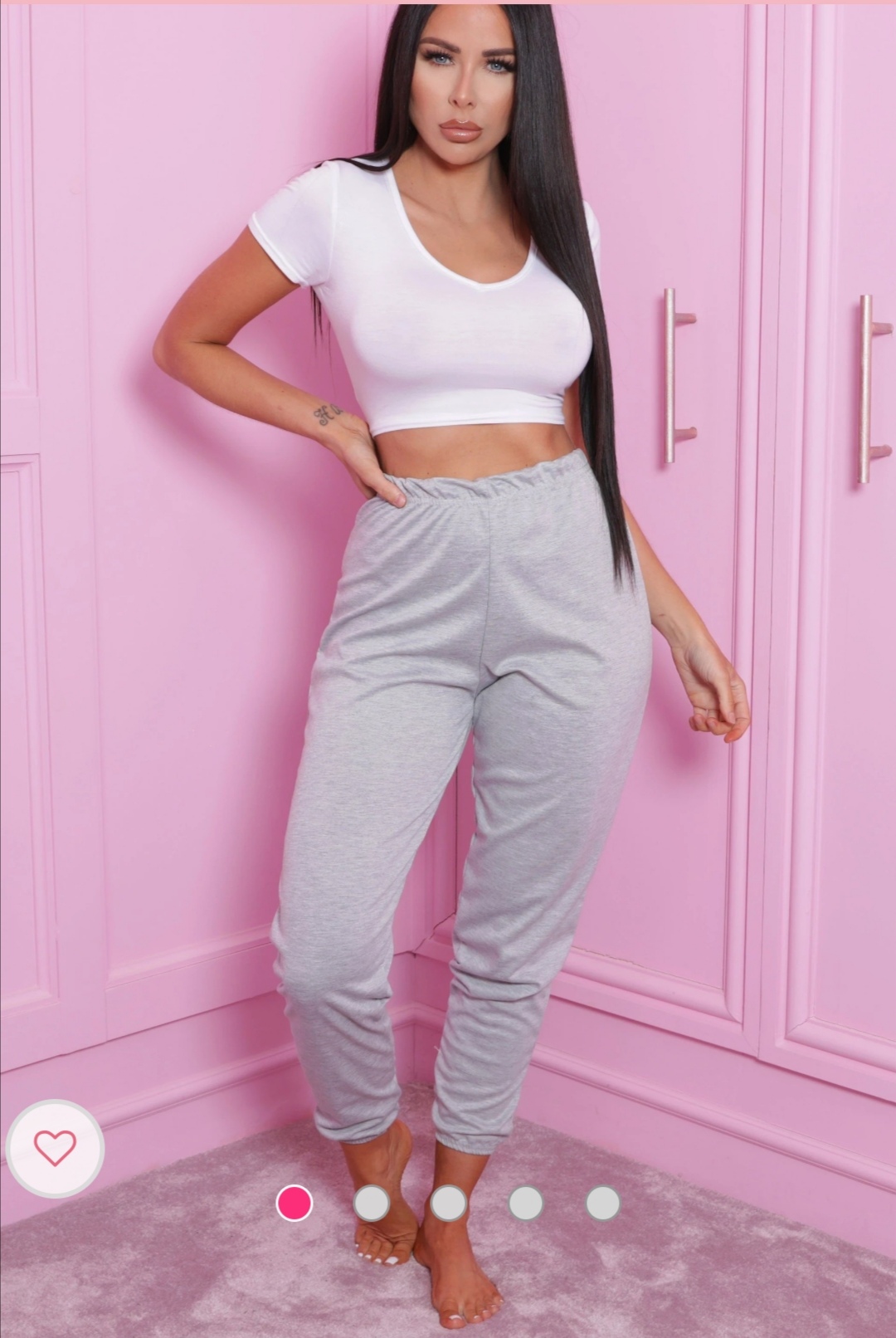 If you are into the colour "Khaki" and love more cosy clothes, you need to check out the…
This is so comfy, cosy and the fact that it is oversized makes it so much better! Featuring a sleeveless oversized hoodie with matching drawstring pull shorts with a contrast stripe. When I found this set, I really liked it coz I'm a "shorts" person and this style is a little different to what I would usually wear, but I am up for trying anything 🙂
Khaki
Oversized – every girl's favourite!
Sleeveless Hoodie – different but cool
Shorts – YES!
Loungewear Set
Available In Sizes XS – L
£17.99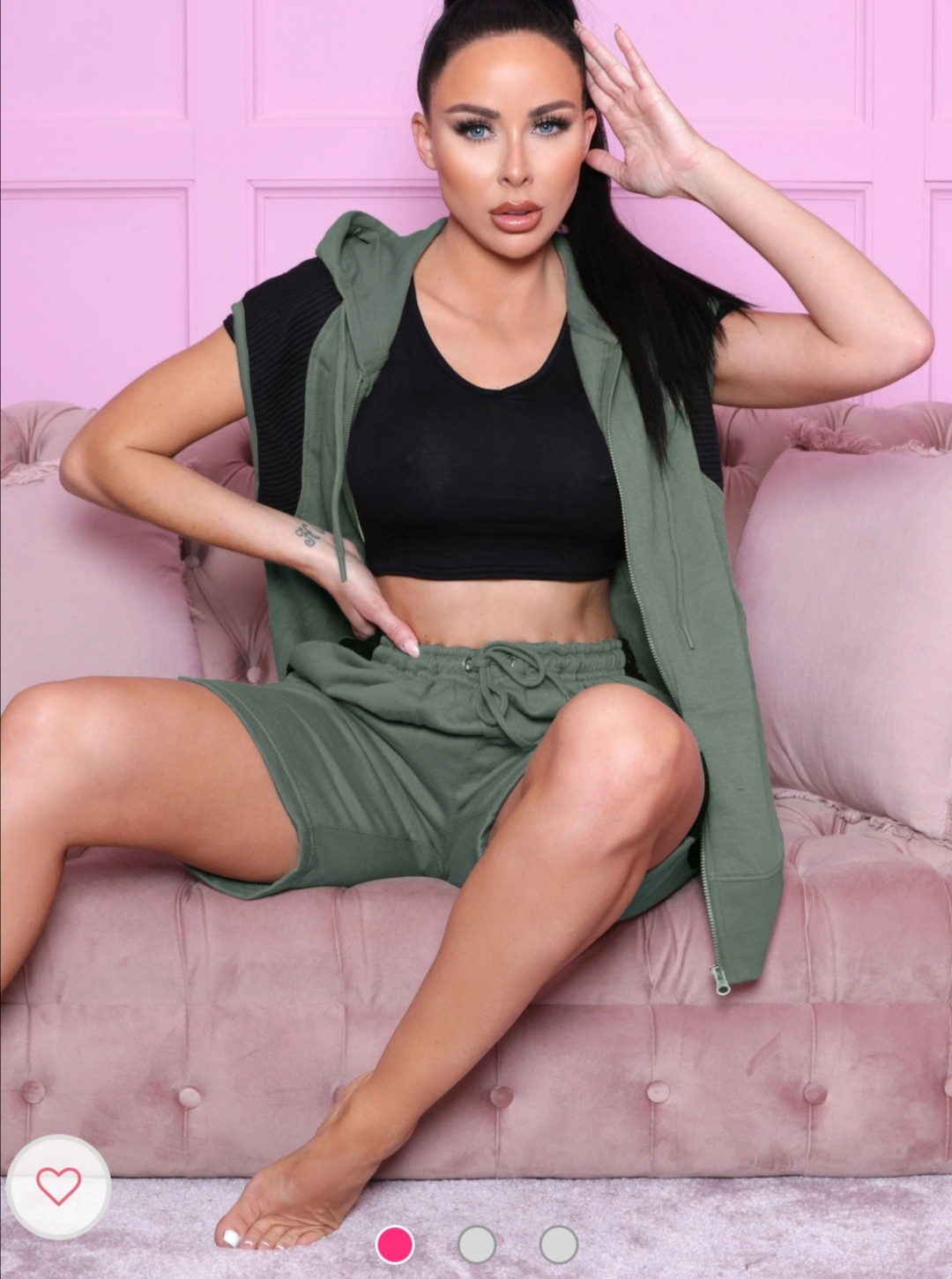 Next, loungewear is super important to include in your wardrobe, as it's comfy, cute and super chill, which leads me onto the next item…
Keep it looking luxe and laid back this season, featuring a crew neck style in a gorj' cropped length. These sets are a must-have in everyone's wardrobe as you can just chuck it on and LITERALLY wear it anywhere. With it being cropped, it looks super cute and trendy and the joggers are very relaxingggg.
Grey – great colour!
Crew Neck – very nice and casual
Cropped – who doesn't like anything cropped?
Loungewear Set – much needed
Available In Sizes S/M – M/L
Tracksuit – very trendyyyy
£16.99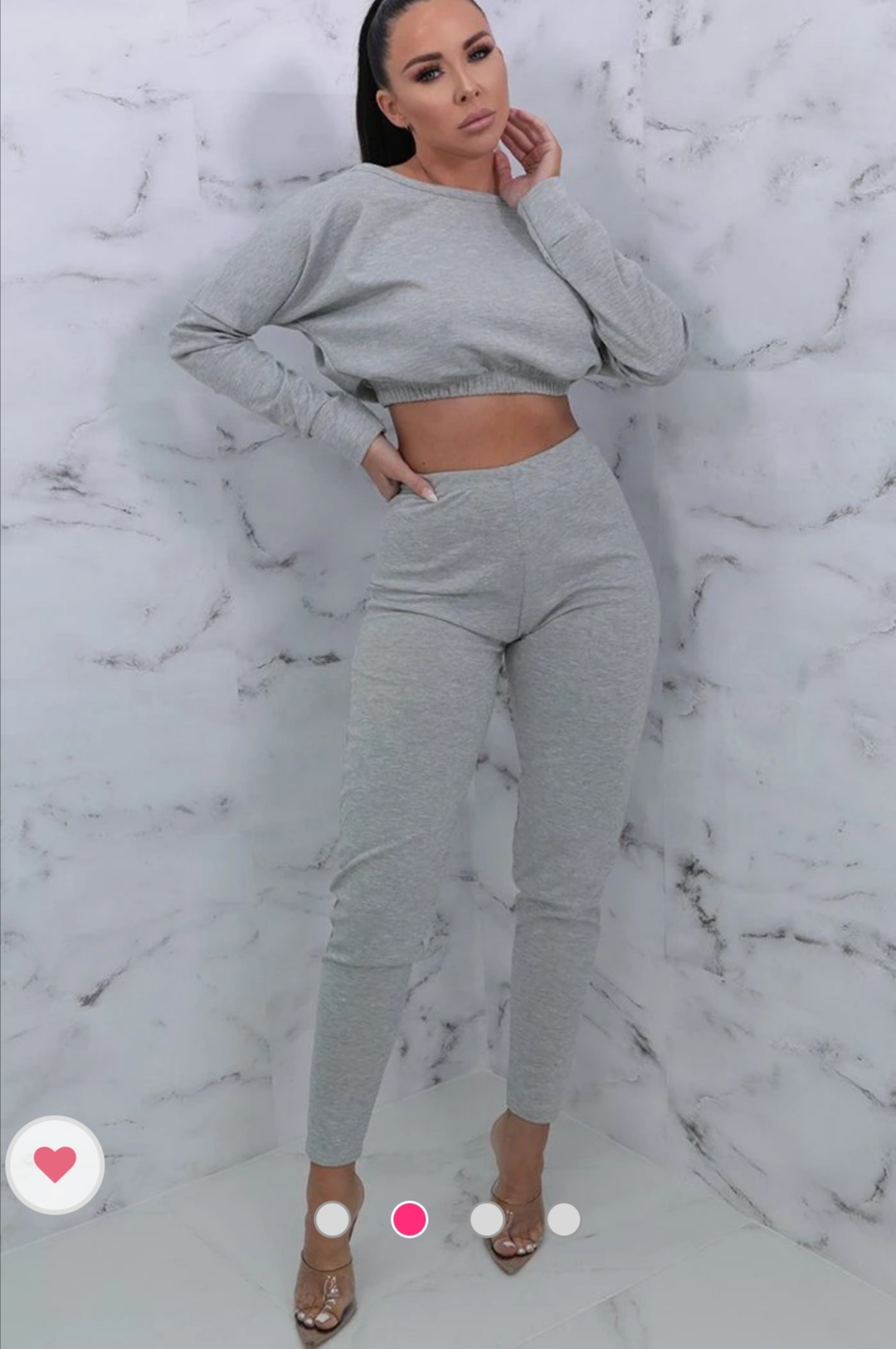 Finally, to be honest, you can't have enough loungewear sets, so I got the same set as above, but just go it in a different colour, as you can see belowwww…
I'm all for these loungewear sets as they are super cute, trendy but still casual. This colour makes the set look even more relaxing, as for me it just shouts comfort and chill vibezzz!
Camel
Crew Neck
Cropped – 2/3 of my wardrobe are filled with crop tops I think.
Loungewear Set
Available In Sizes S/M – M/L
Tracksuit – very trendy
£16.99
So if you're still thinking about why you should spend money at Femme Luxe, here are the reasons:
Trends and styles are up to date with the brand, giving you confidence and a sense of luxury with their clothes
Their prices are very reasonable, making their under £5 sale absolutely a steal! They have many offers, sales and bargains all the time so make sure you are notified to get the best for less! (Not gonna lie, that sounds pretty cool haha)
Good quality clothing is so important and that is what Femme Luxe offers! Soft material, vibrant colours and a variety of sizes: PERFECT!
Summer is all about feeling and being confident with yourself and your styles, exposing yourself to the sun and the warmth! Their T-shirts and Joggers are so casual and these ones I got were light, comfy but you still could style them up with a pair of trainers or even heels and rock it. Loungewear set is more for the times where you want to be casual and comfy, but still cute and trendy! Like if you are going to travel somewhere, so you could own this look at the airport, or if you are casually about to hit the town. The shorts set is SUPER COMFY and if you ever get slightly cold or chilly sitting next to your fan all summer, jump into these shorts and relaxxx!
So here you go guys, I hope you enjoyed reading my collaboration with Femme Luxe and make sure to check out their website https://femmeluxefinery.co.uk/  and their clothes as it will bring you great happiness! Is it just me or when I order clothes and receive the parcel I get SUPER EXCITED to see it all? I'm sure that's everyone 🙂
Check out my YouTube Channel as I filmed this review and collaboration and check out my other videos and PLEASE SUBSCRIBE!